Przynależność kulturowa i język. O metodologicznych problemach międzykulturowej filozofii eksperymentalnej
Krzysztof Sękowski

Instytut Filozofii, Uniwersytet Warszawski
Słowa kluczowe:
experimental philosophy, methodology of cross-cultural studies, cultural affiliation, content validity, philosophical intuitions
Abstrakt
The aim of this paper is to analyze methodological problems of cross-cultural research in experimental philosophy. By studying five research projects, representing two distinct approaches to the examination of cross-cultural differences in philosophical intuitions, I point out the difficulties related to the content validity that appear in the choice of some cultural affiliation indicators. I criticize various indicators of cultural affiliation that are used in experimental philosophy (selfidentification, language) and suggest which indicators, and how, should be chosen in that kind of research. I also argue that some problems related to bilingualism, translation, and the possible influence of language on the owned or reported philosophical intuitions may be impossible to transcend in cross-cultural research in experimental philosophy. It may be impossible to assess the differences between cultural philosophical intuitions.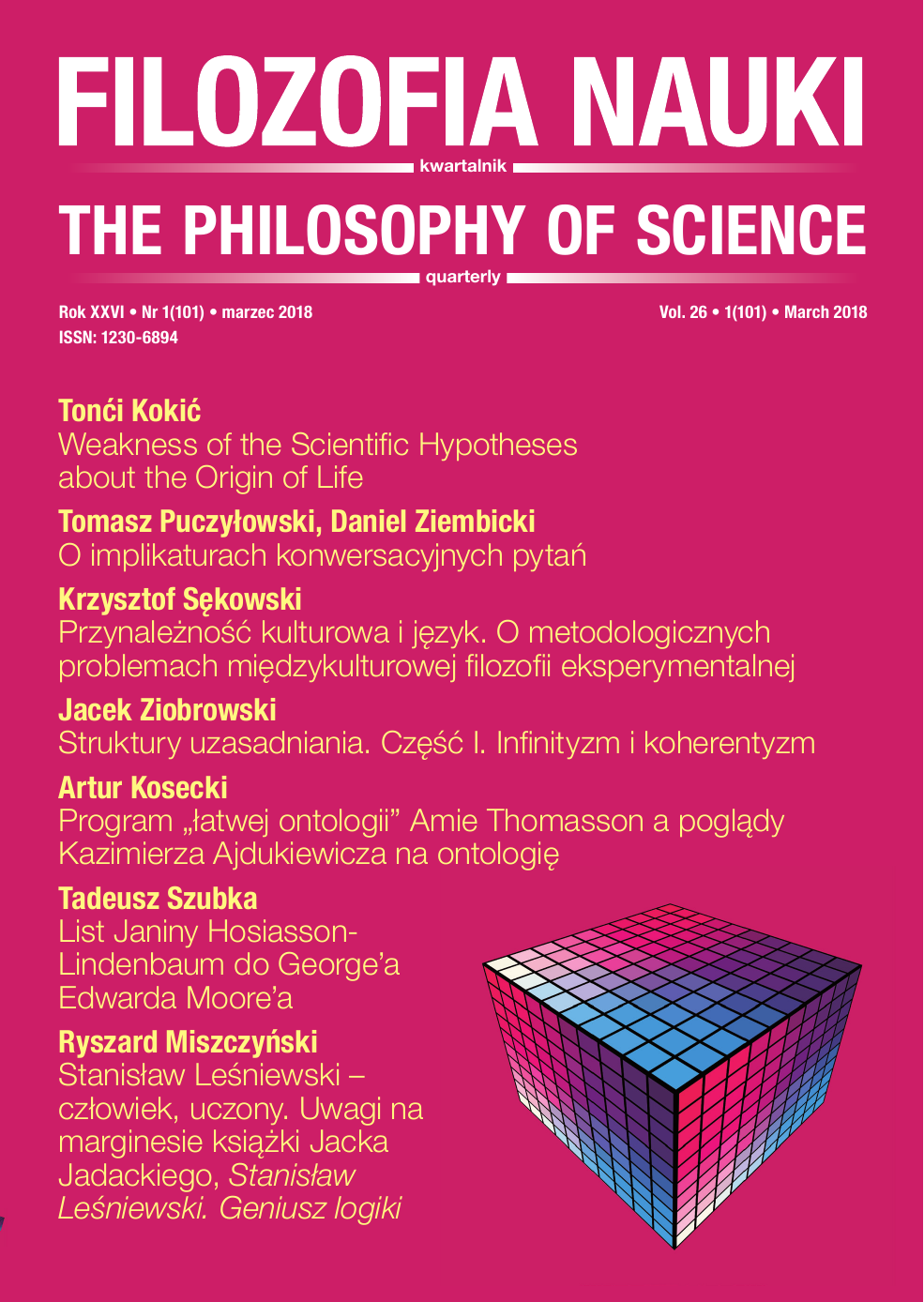 Opublikowane
2018-03-25
© University of Warsaw. All rights reserved.
Jak cytować
Sękowski, K. (2018). Przynależność kulturowa i język. O metodologicznych problemach międzykulturowej filozofii eksperymentalnej. Filozofia Nauki, 26(1), 44-66.